Your Starting Point to Using Notion.
Welcome to Notion Fundamentals – an ongoing beginner's course for learning how to use Notion. It's 100% free, public, and full of examples and sample projects.
Here we'll start with a completely blank workspace and work through the basics of pages, blocks, links, databases, and more. By the end, you'll be able to confidently use all of Notion's features.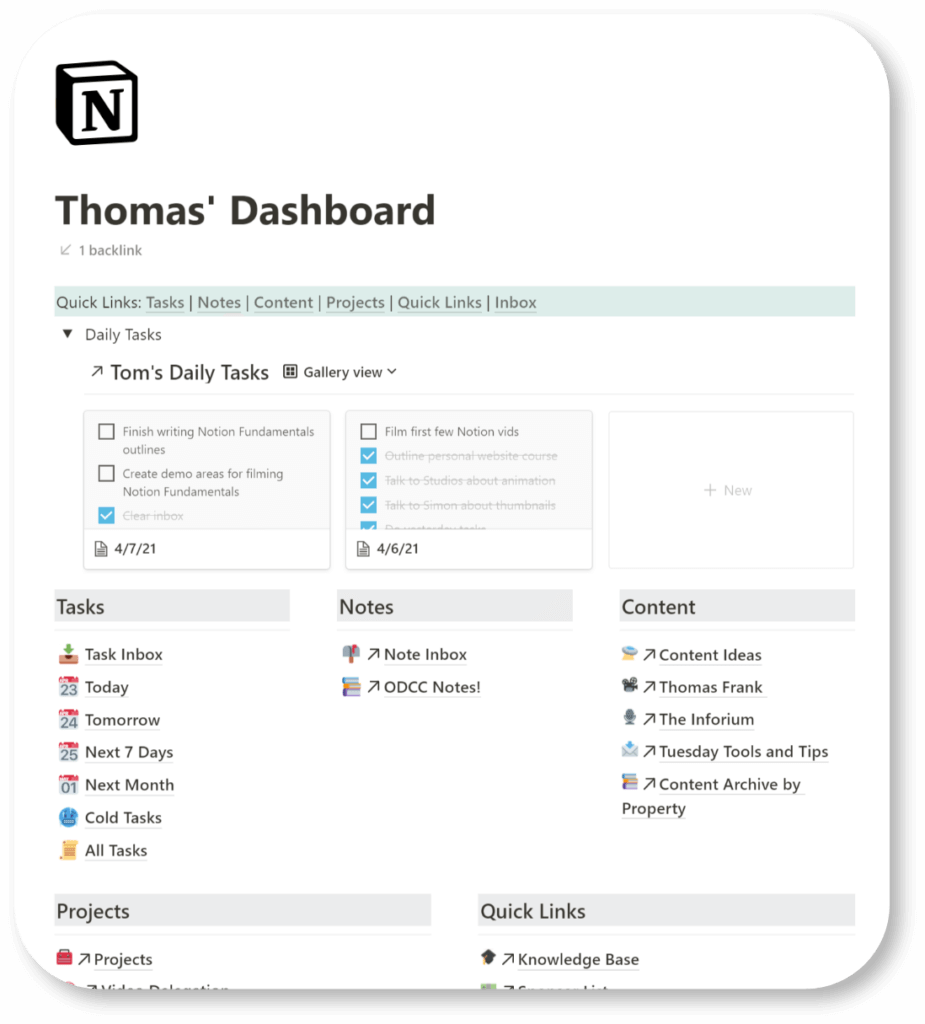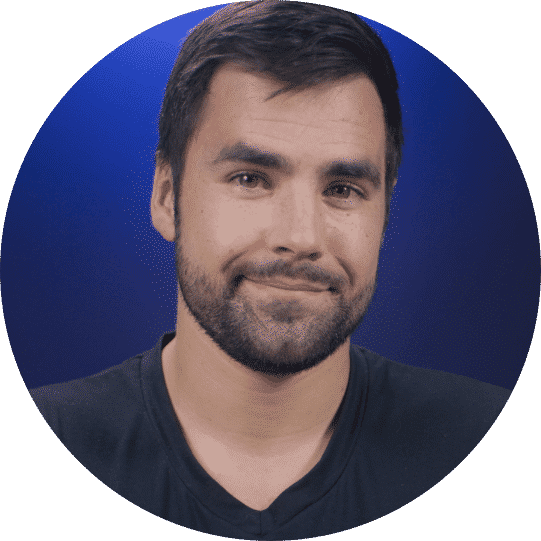 I'm Thomas Frank, and I'm Notion geek. I run my business (a team of 7) and 2-million-subscriber YouTube channel almost entirely out of Notion, and I love finding new ways to boost my productivity with it.
This course is my attempt to create the best beginner's guide to Notion on the internet.
If you want to go further, I'm also building an advanced cohort-based course on Notion workflows.
Get My Free Templates and Resources
Each lesson we'll be working through has included templates and sample pages. I've made it so that you can duplicate these pages into your own space – that way, you can make changes and poke around to learn more effectively.
If you join my Notion Tips email newsletter, I'll send you a link to these resources (and all my other free templates) – along with additional Notion tips and tricks. If you're not interested, you can skip this and just grab the resources below.
If you want to learn how to get the most out of Notion, I believe you'll really enjoy this email list. And it's easy to unsubscribe at any time.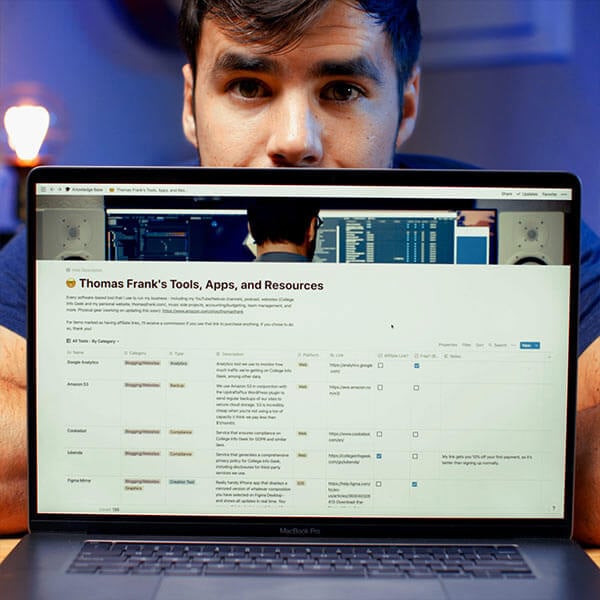 In Notion, nearly everything is either a page or a block (or both). In this lesson, you'll learn all about pages – how to create them, navigate between them, and customize them.
We'll also start building a simple page with some content – useful for writing articles, wiki pages, and more.
Notion gives you a lot of options for formatting your text – and many tools for doing it. Chief among them is Notion's powerful Markdown editor.
In this lesson, you'll master Markdown, Notion's keyboard shortcuts, and its other formatting tools.
Nearly everything in Notion is a block – including text, images, headings, pages, and even databases.
This lesson will teach you how to create and edit blocks in Notion – plus give you a full list of every block you can use.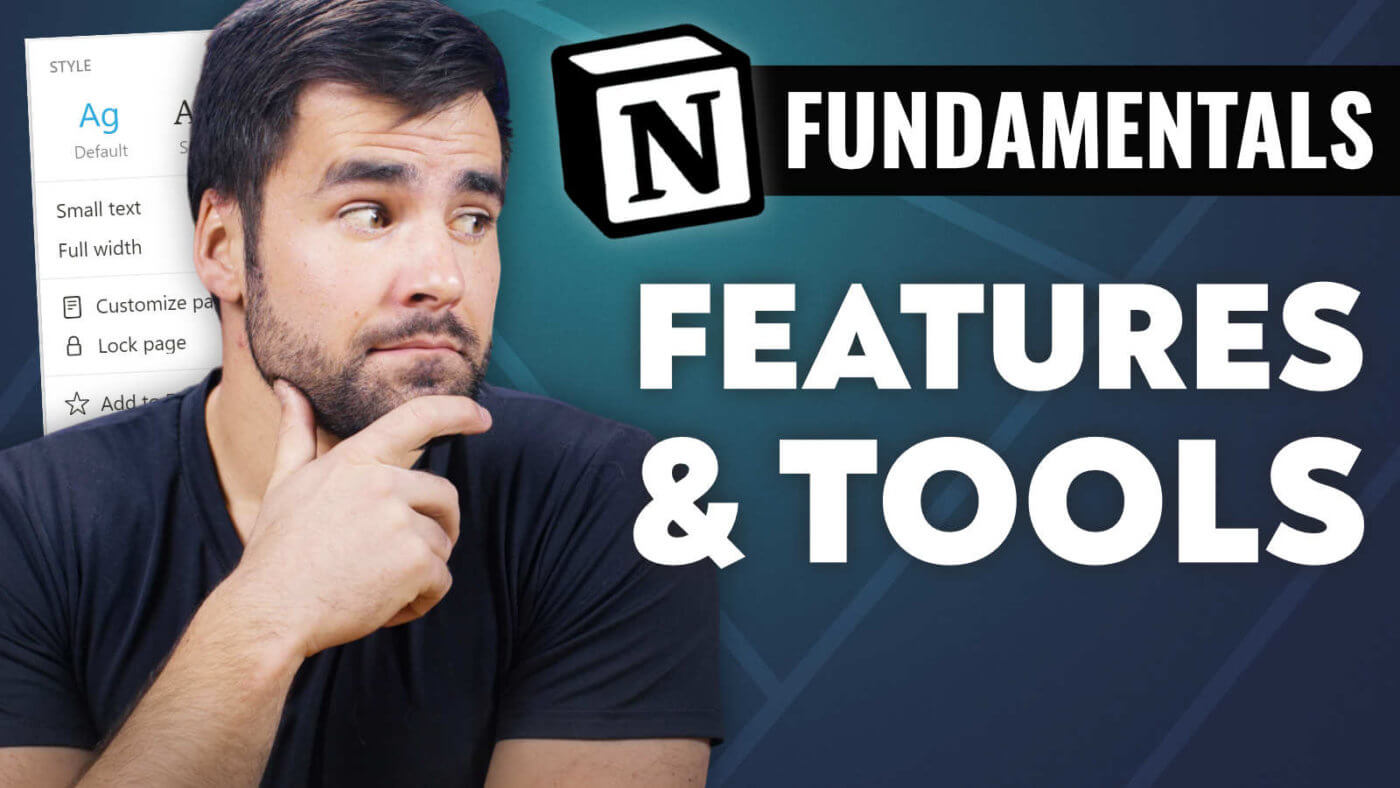 Next Lesson Launches Soon!
Once you've moved beyond the basics, you can check out these intermediate tutorials to take your Notion skills even further.