This section of my site contains a collection of resources that can teach you everything you will ever need to know in order to become a full-time YouTuber.
Included in this guide is a comprehensive gear list that can take you from absolute zero to having a studio, camera, and audio setup that looks and sounds as good as any pro YouTuber (for around $3,500 all-inclusive).
Also included is a list of my favorite digital tools for editing, finding stock footage and music, and more.
I also regularly add new articles covering best practices I've learned as a creator – how to design great thumbnails, hire an editor, make your website faster, etc.
Note: I add to these docs all the time, and I often focus on quickly brain-dumping information rather than trying to format them perfectly. Think of them as your window into my personal notes, rather than a traditional content site.
The Best Way to Get Started on Youtube
…is to make a video today using whatever gear you have on hand.
You almost certainly have a 4K-capable camera in your pocket – it's called your phone. And many people are running 7-figure channels just filming videos on their phone.
"Camera gear doesn't matter, just how you use it." – Casey Neistat
Additionally, the only way you'll get better as a YouTuber is by making lots of videos. This is a world-class collection of information; many of the resources here are the exact ones I've used along my own journey.
But to progress, you have to get your hands dirty and make videos. Godspeed!
Who am I?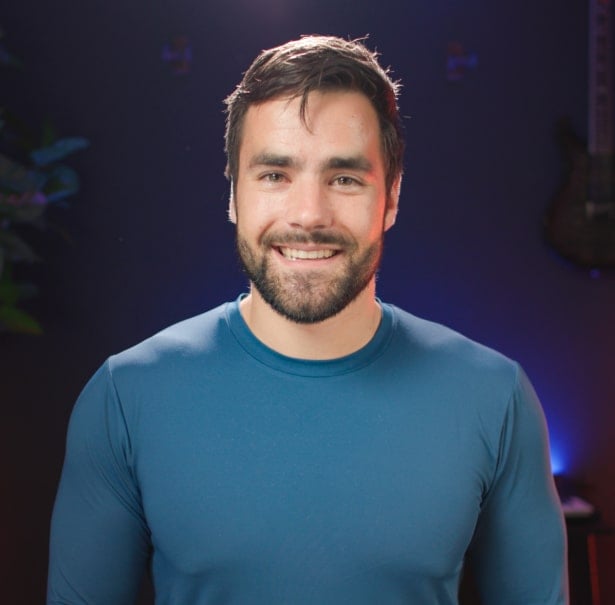 Hi! I'm Thomas Frank, and I've been a full-time YouTuber and content creator since 2012.
I've built two successful YouTube channels: Thomas Frank, which focuses on productivity and self-improvement (2.9 million subscribers), and Thomas Frank Explains, which is a hyper-niche channel all about Notion (179,000 subscribers).
I run a business selling Notion templates that makes around $100,000/mo on average. I'm also a co-founder and owner of Nebula, a creator-owned streaming service and talent agency.
I have two main professional passions:
Getting hyper-technical and learning new skills
Sharing what I know
Over the last 10 years I've spent as a full-time creator, my obsessive personality has pushed me down many rabbit holes. As a result, I've learned a lot about filmmaking, audio engineering, music production, online marketing, programming, and other topics.
One of my long-term goals is to share as much of what I've learned for free. I've long been inspired by the MDN Web Docs, and someday I'd like to turn this resource into something that looks similar. For now, I'm building it MVP-style and improving it over time in public.
Here's some of the work I'm most proud of – which may also serve as a bona-fides section that can bolster the information and advice you'll find in the rest of the guide.
Artistic Videos
Technical Videos
Music
If you'd like to connect with me, follow me on Twitter @Tomfrankly. I share a lot of threads there; here's a collection of my threads containing advice for creators.
If you'd like to support my work, I have two main paid offerings that help creators:

Creator's Companion is an advanced Notion template that replicates the exact system my team and I use to plan content, manage our content calendar, build shot lists, and more.
Business 101 for Creators is a short class covering the non-sexy side of running a creator business. It covers setting up a business entity, dealing with business finances and taxes, hiring, and more. It's included with Nebula, which is only $5/mo!