Longer lenses are your friend when using a teleprompter.
The closer you are physically to the prompter, the further your eyes will have to physically travel the read the lines, and the more obvious it'll be that you're reading.
When you're further away from the camera, the angle of eye movements will be shorter to read the same lines.
You can then use a longer lens to frame yourself similarly to how you'd look with a wider lens.
Working with a teleprompter is a skill, so you have to practice to get good at it.
There is art and skill in reading a teleprompter. The best readers don't really follow the lines like you would when reading a book; instead, they look right into the lens and sort of "peripherally" read the lines.

This is easier if you've practiced your script a couple of times. At that point, your prompter is just reminding you of what to say.

They also use animated body movements, head movements, and gestures to make the reading even less obvious.
If you have time, the best way to handle a teleprompter script is to do one take while reading, then try to do another take from memory. You can even do this on a line-by-line basis.

I've found that my best performances tend to come when I suck it up and re-film a video after having done a full prompter take. Performance is helped especially by taking a break in between these takes.
Tech Tips
Use a bluetooth page turner to advance the prompter. In my experience, voice-recognition prompter apps do not work well, and don't let you go off-script if you want.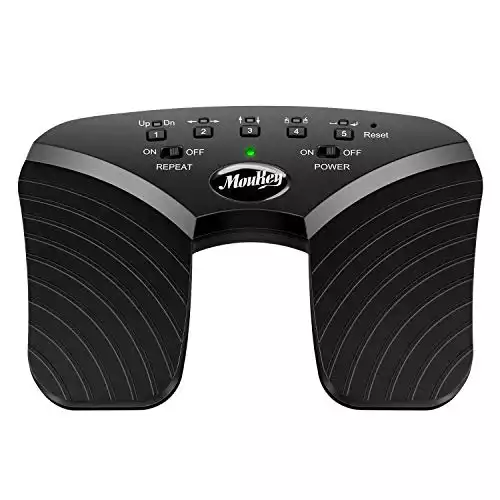 Set the column width in your teleprompter to be as narrow as possible. This will provide additional help for making it non-obvious that you're reading.
Try changing the text color in your prompter app so that it's easier to read. I prefer yellow text over the blue that my app defaults to.
Examples
I'm using a prompter in both A-roll angles in this video:
If you look closely, you'll see it's more obvious that I'm reading in the close-up angle. That's because the camera is physically closer to me.
However, in both angles, I make use of head movements and gestures (like looking away from the camera at times) to make the prompter use less obvious.
I'm also using a teleprompter here: can you tell?
Recommended Products
My favorite teleprompter: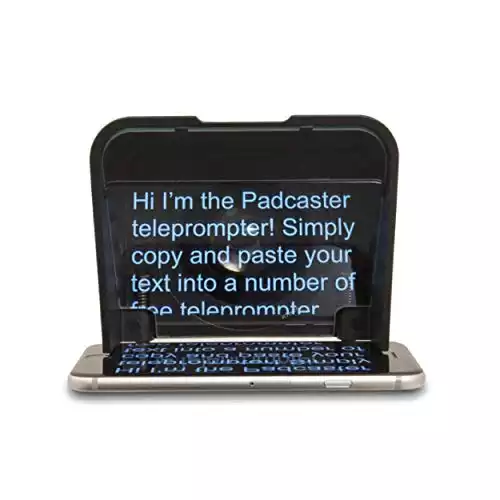 A larger option, if you want to use an iPad:
There are cheaper options than this, but I haven't tested them. I think the Parrot prompter is much easier to use anyway.
Bluetooth foot pedal: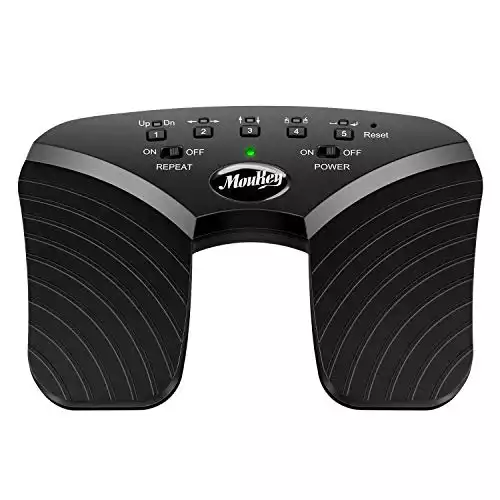 Teleprompter (iOS app):
Additional Resources