Your Second Brain,
Entirely
in Notion.
Ultimate Brain brings tasks, projects, notes, and goals seamlessly together in Notion - creating a truly all-in-one second brain.
"If you use Notion as your Second Brain, this is the ultimate template and guide to implement my PARA system. No one better to learn from than Thomas."
🧠 One Place for Everything.
Tired of juggling multiple apps to form your "second brain"?
Want things to stop slipping through the cracks?

Me too. Ultimate Brain lets you capture and organize everything inside of Notion - turning it into a truly all-in-one workspace.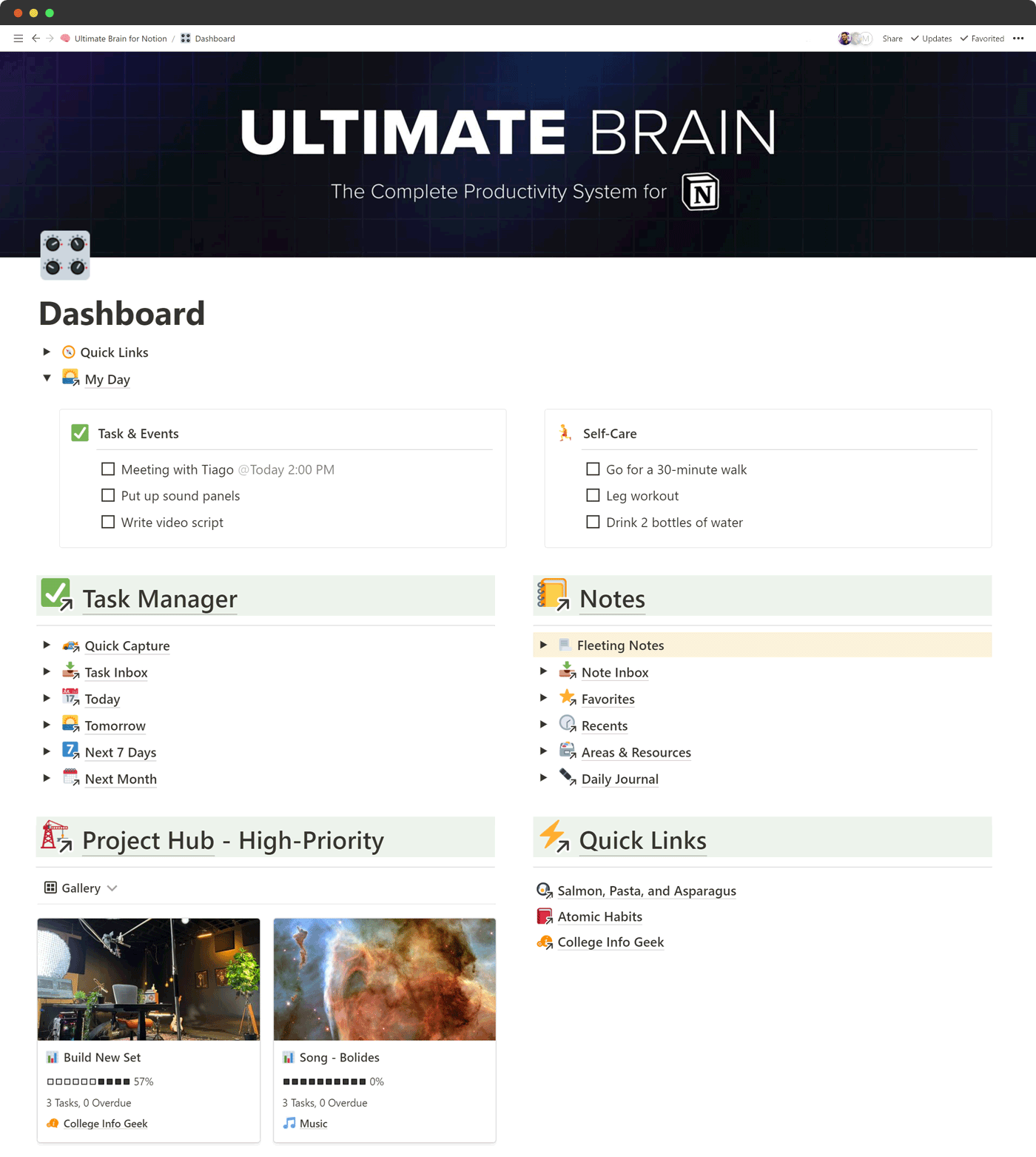 Ultimate Brain comes with the most advanced version of the Ultimate Tasks template built-in, letting you create sub-tasks, recurring tasks, priority levels – and even do advanced GTD®-style processing.
The Notes dashboard lets you capture notes, favorite them, and organize them easily.
You can also create Projects, which can collect both tasks and notes – giving you a single dashboard where you can see everything related to your project.
Best of all, everything can be seamlessly organized using the P.A.R.A. organization method made famous by Tiago Forte and his Building a Second Brain course.
"Finally a system that can organize all my various books, speeches, articles, and consulting projects in one place, but also allow me to create focused lists for myself and my team. Well done, Thomas, well done!"
📝 Capture Anything Instantly
Your second brain should make it easy and fast to capture anything, no matter where you are.
Ultimate Brain does that.
The built-in Quick Capture view lets you capture tasks and notes, then intelligently sends them off to a Process dashboard, keeping itself clean and minimalistic.
You can even capture Fleeting Notes, which archive themselves after a month.
👷‍♂️ Manage Your Projects
Using Notion's database magic, Ultimate Brain turns every project into a hub where you can manage tasks and notes related to that project.
No more jumping back and forth between a project management app and a note-taking app. It's all here, all in one place.
You can even pull in other notes from around your workspace using Ultimate Brain's unique "Pulls" feature – check out the Interior Design notes I've pulled in this example screenshot.
🧹 Cut Out the Clutter (Automatically)
A second brain only works if you trust it and want to use it – and you'll only want to use it if you can keep the clutter and bloat to a minimum.
Ultimate Brain comes with a smart Archive where anything can be sent. If something isn't relevant to you, archive it – it'll stay out of your hair, but be safely in the Archive if you ever need it again.
You'll even find a few automatic archiving features – such as Fleeting Notes and Cold Tasks.
📚 Built-In P.A.R.A. Organization
Organize everything in your life with Tiago Forte's P.A.R.A. method - Projects, Areas, Resources, and Archives. Built right into Ultimate Brain.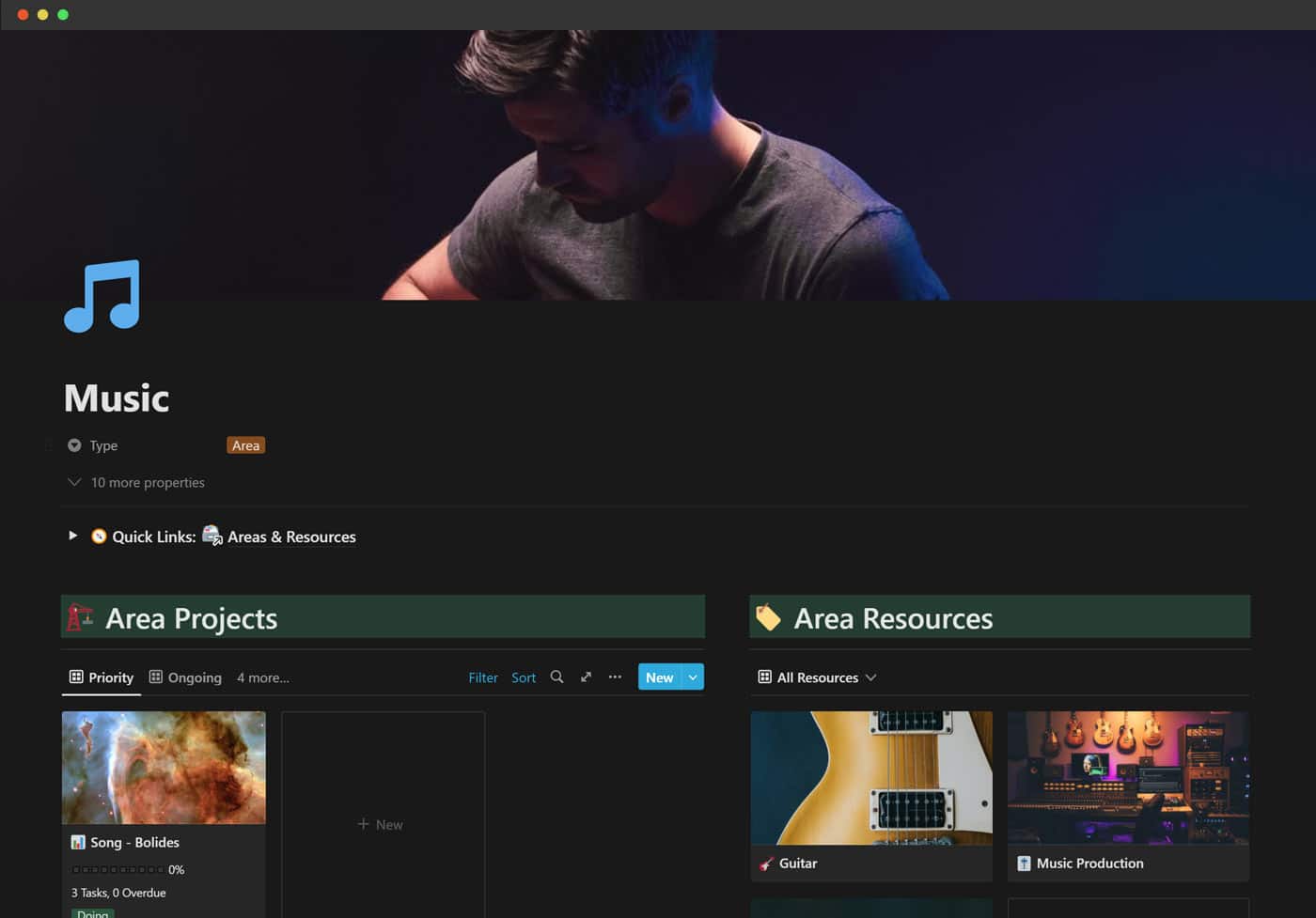 Tiago Forte's well-known Building a Second Brain course organizes everything in your second brain using four categories:
Projects – multiple tasks linked to a goal
Areas – spheres of activity with a standard to be maintained
Resources – topics or themes of ongoing interest
Archive – inactive or no-longer-relevant items
Ultimate Brain is built to support P.A.R.A. organization right out of the box – and even improves on the method.
Using Notion's database magic, Areas can contain both Projects and Resources, creating hyper-useful dashboards for each main area of your life.
Of course, you're free to create Projects and Resources outside of your Areas as well.
"Your templates and channel are so immeasurably helpful! Especially for someone like me who recently found out I have ADHD and am trying to learn better skills to organize my life. Thanks for all your work and for sharing all your knowledge!"

15,000+ people use Ultimate Brain
Do you love David Allen's GTD® method for processing tasks and notes? No problem - Ultimate Brain comes with a robust GTD®-style dashboard.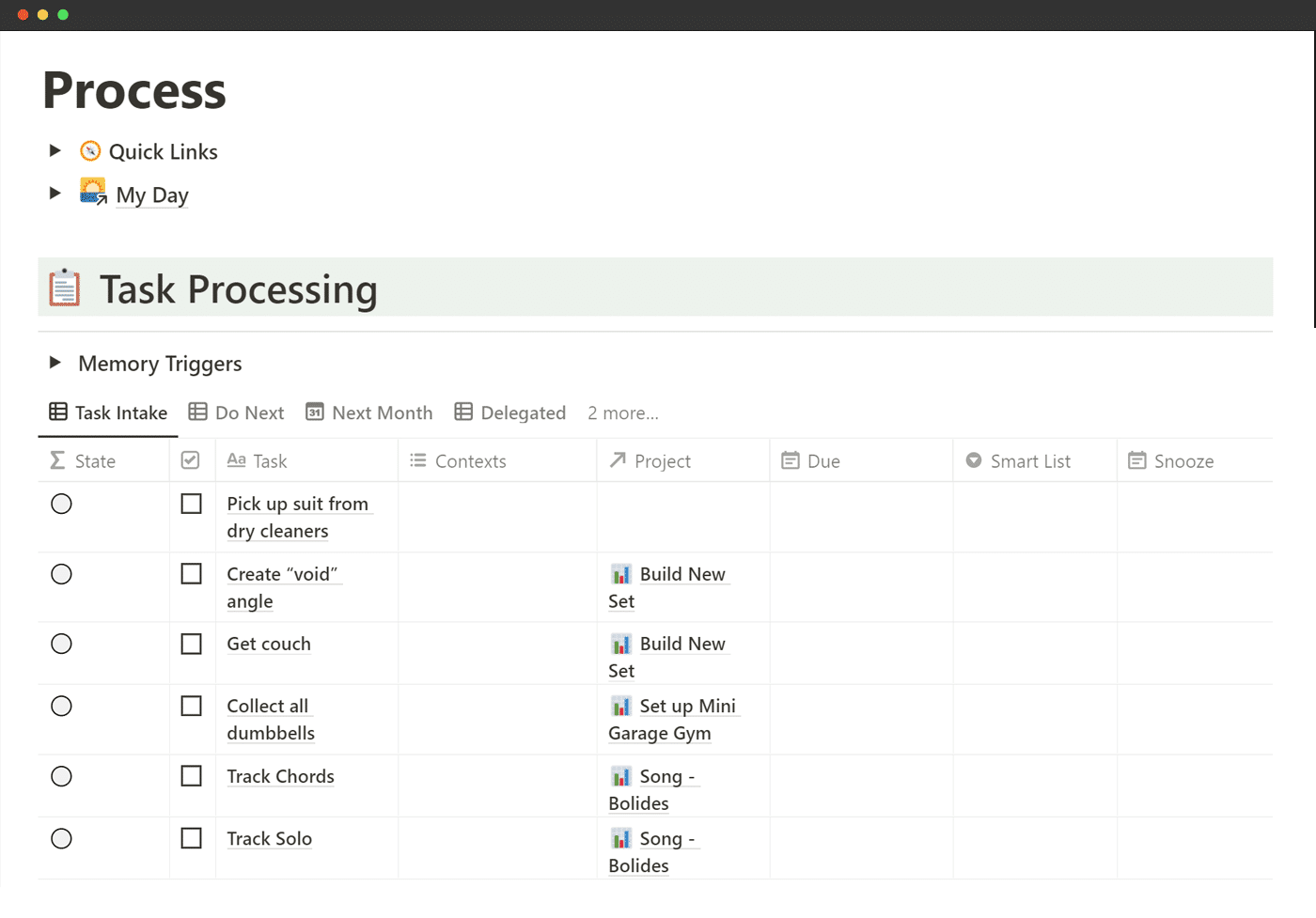 If you love David Allen's classic Getting Things Done® method for organizing tasks, notes, and anything else that comes into your life, then you'll love Ultimate Brain.
The built-in Process dashboard collects every task and note that hits your inbox.
When processing your tasks, you can add them straight to all the classic lists – Do Next, Calendar, Delegated, Someday, and Snoozed (A.K.A. the "tickler file").
Don't want to use GTD®? No problem – it's a totally optional workflow in Ultimate Brain. You can choose to skip it and simply add tasks to Projects and give them due dates.
World-Class Tutorials and Support
It's dangerous to go alone! Fortunately, you won't have to.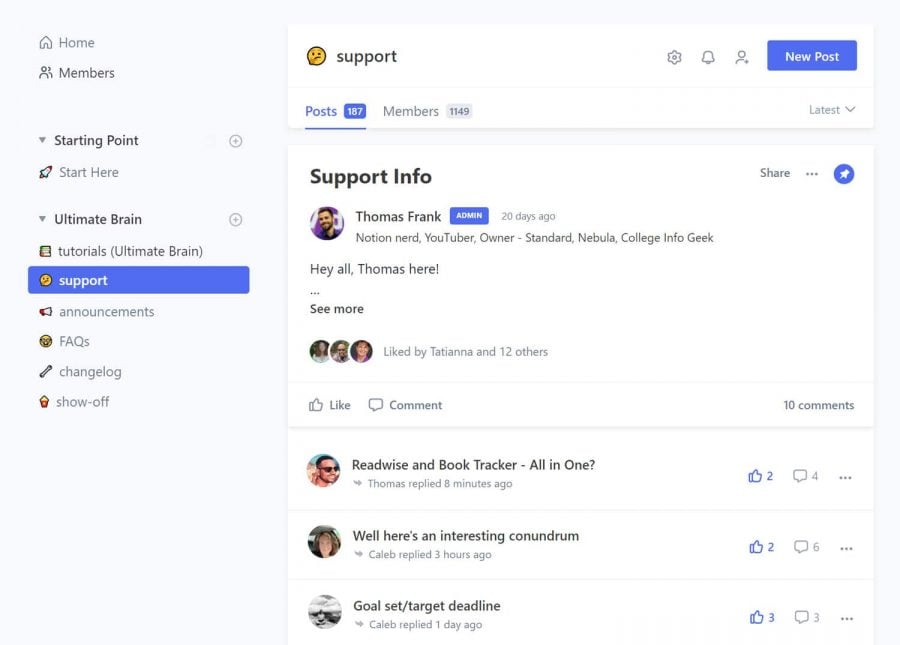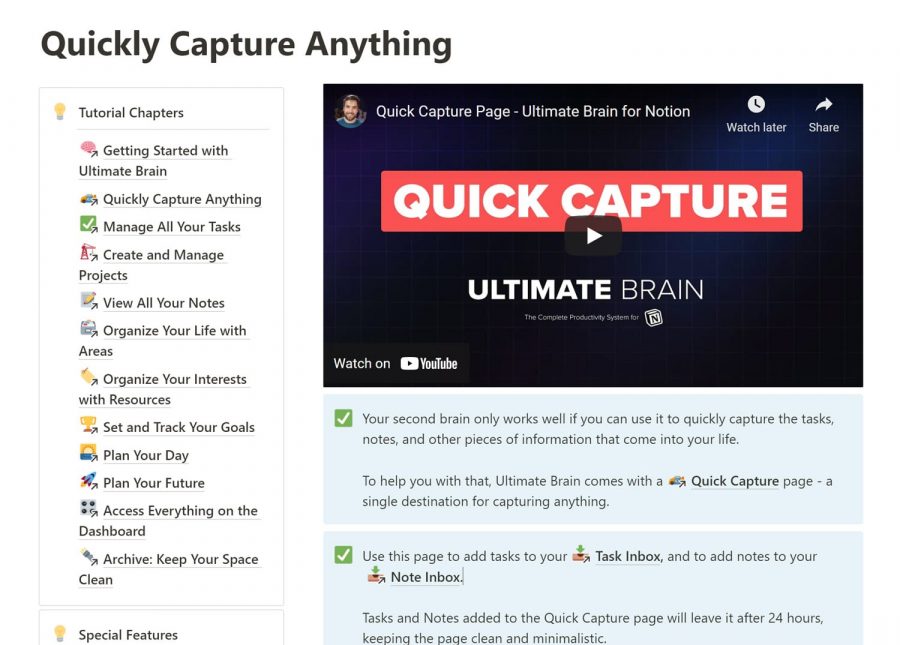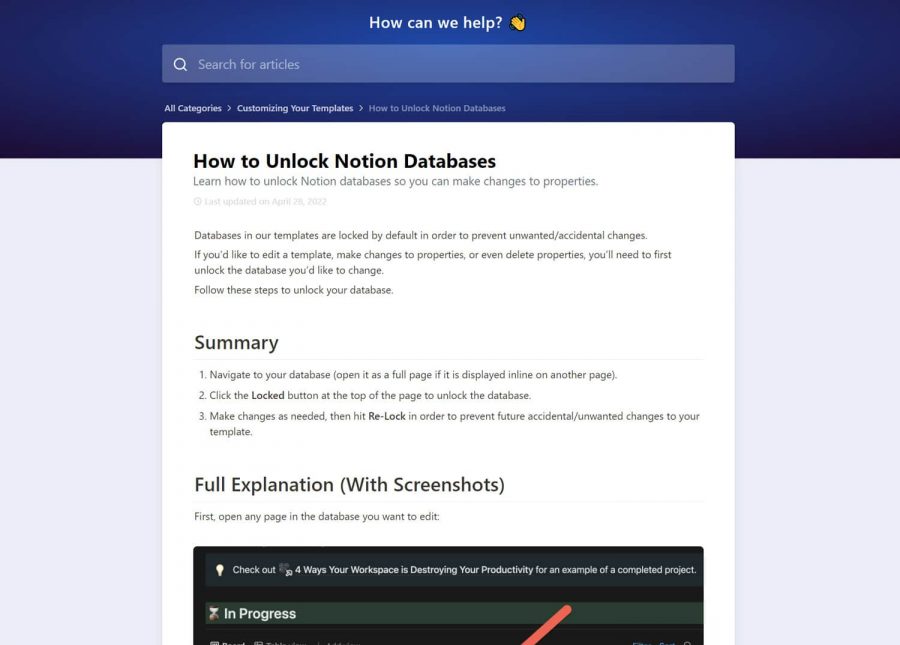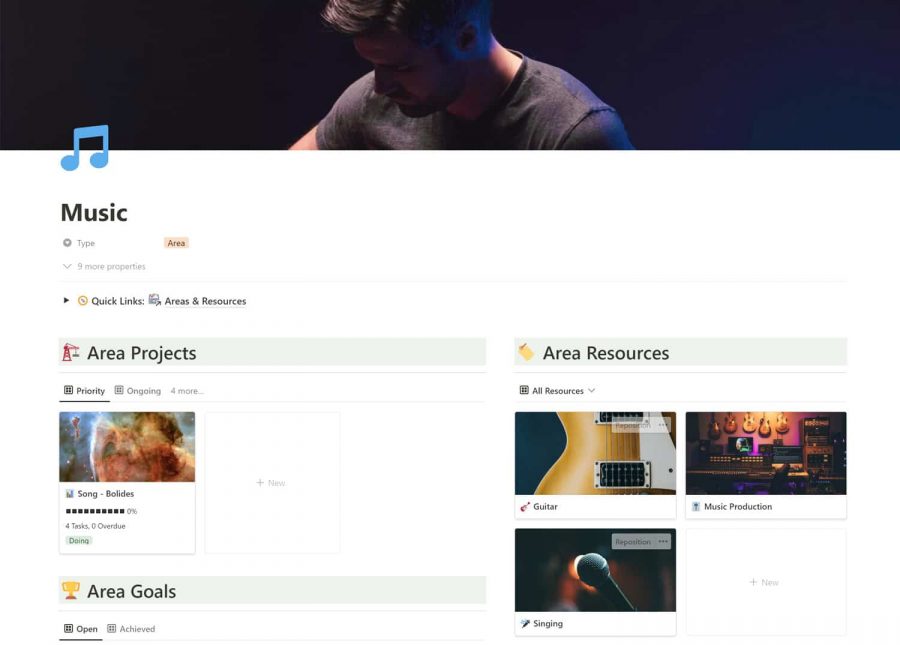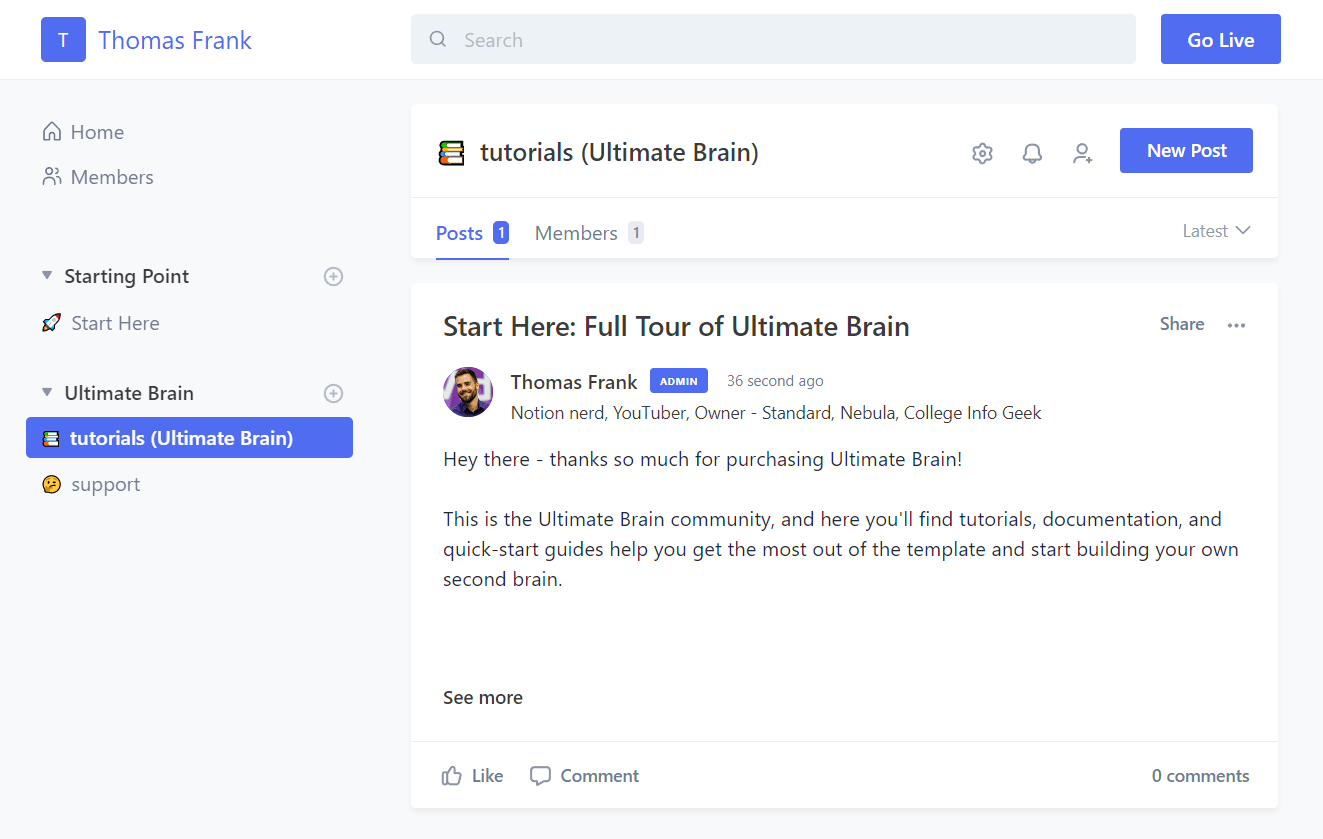 Ultimate Brain includes world-class tutorials, help docs, a full demo template with example content, and a support community where you can get your questions answered by a team of Notion experts.
The complete beginner's tutorial includes everything you need to learn the ins and outs of Ultimate Brain… and maybe become an accidental Notion expert in the process. It includes:
Written guides for every part of the template
Deep integration with the Ultimate Brain Demo, so you can explore as you learn
34 video tutorials totaling 6 hours of content
Seriously, our tutorials are so good that they may as well be an advanced Notion course. You'll even find tutorials that show you how to build your own add-on sections.
"While I'm confident I could have pieced together a workable system at some point, I'm glad I made the decision to purchase Ultimate Brain. It has everything I need, plus more. I've added the P.A.R.A. method into my workflow, and I've used the My Day view more than I anticipated."
No fuss, no monthly fees. Ultimate Brain is a one-time purchase, which also gets you lifetime access to tutorials and our support community.
Limited Time: Get $50 off with code LETSGO2023
Ultimate Brain for Notion
All Ultimate Brain features

Tutorials and documentation

Access to an exclusive support community on Circle

30-day money-back guarantee
🎥 Are you a content creator? Check out the Ultimate Brain + Creator's Companion Bundle.
Frequently Asked Questions:
Note: GTD® and Getting Things Done® are registered trademarks of the David Allen Company. Ultimate Brain is not affiliated or endorsed by the David Allen Company.