I've been building my own custom financial planning and budgeting spreadsheet for years, and now I'm giving it away for free.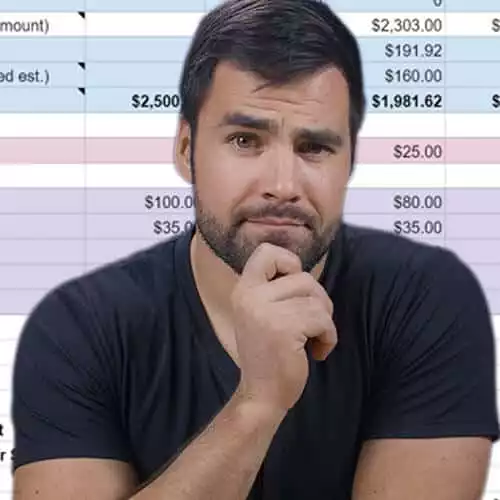 I use this budgeting template to:
Roughly estimate my income and fixed monthly expenses
See how much I'll likely have to pay in taxes
Decide how much to save and invest
There's also a House Comparison tool built in, which I used when I was looking to buy my first house. This part of the tool will let you input:
House price
Down payment
Mortgage interest rate
HOA, taxes, insurance, and utility estimates
It then takes that data and gives you an estimated total monthly ownership cost for up to three different properties. You can also compare those costs to your monthly rental, if you're still renting. I found it to be a great way to judge how much I'd save by buying my own home.
Disclaimer: I've made every effort to make this sheet as accurate as possible, but I make no guarantees. The template is simply a copy of the tool that I use for my own financial planning. As such, it makes some assumptions with its data – I'm a US-based single taxpayer living in Colorado. My data and formulas use this fact when making calculations. If your situation is different, you may want to tweak the sheet for your own needs.