The Best Way to Learn How to use Notion.
Welcome to Notion Fundamentals – an ongoing beginner's course for learning how to use Notion. It's 100% free, public, and full of examples and sample projects.
Here we'll start with a completely blank workspace and work through the basics of pages, blocks, links, databases, and more. By the end, you'll be able to confidently use all of Notion's features.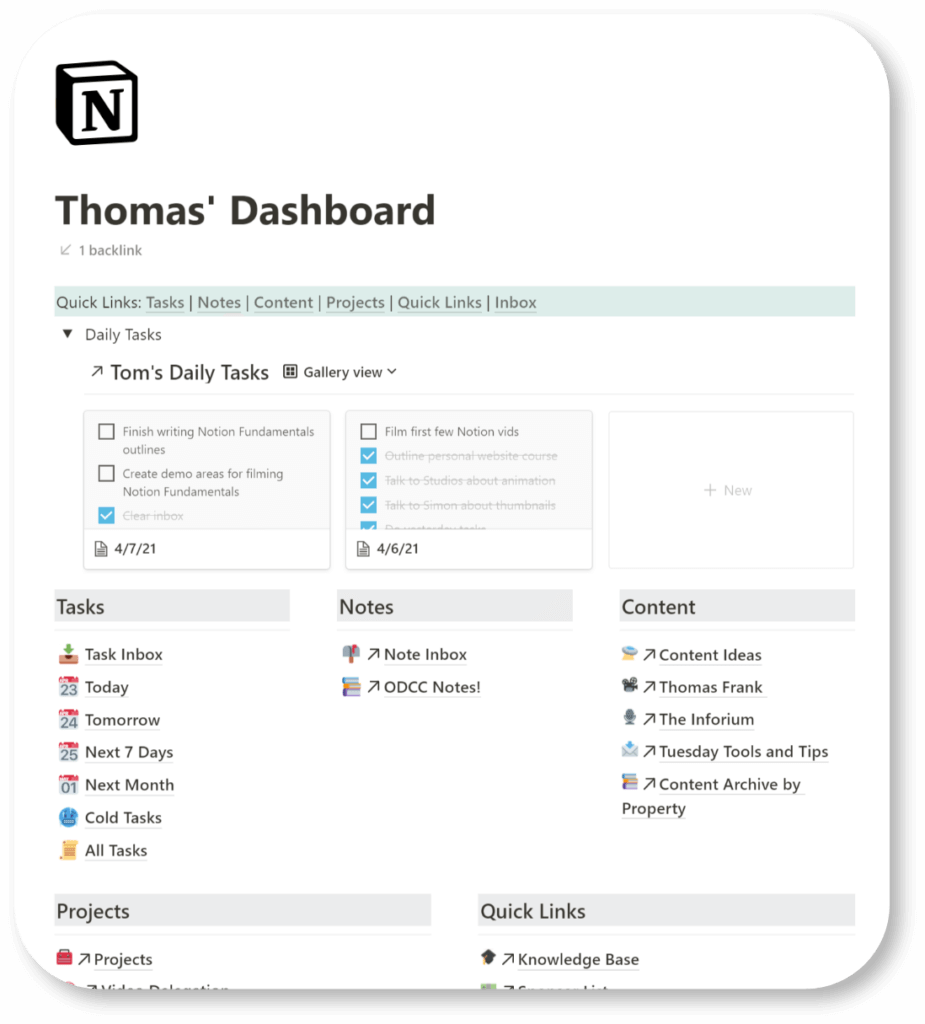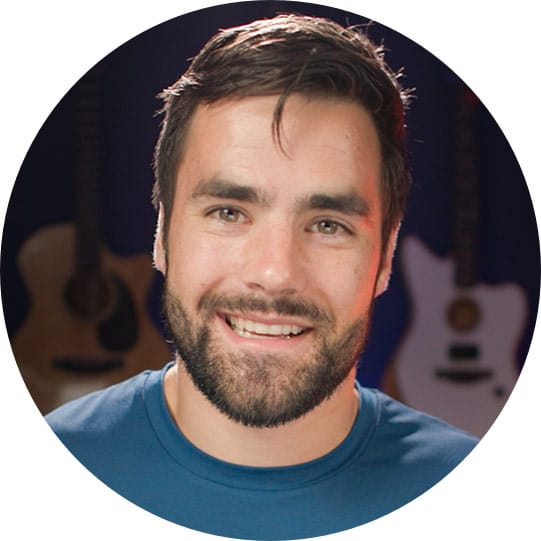 I'm Thomas Frank, and I'm a Notion nerd. I manage and organize my entire life in Notion. I also use it to run my business (a team of 9) and 2.8-million-subscriber YouTube channel, and have been doing so for 4 years. I'm also Notion-certified.
This course is my attempt to create the best beginner's guide to Notion on the internet.
It's also entirely free. My philosophy is to make free, super-high-quality content on the basics, and only charge for more advanced stuff (like Ultimate Brain, my complete second brain template that combines tasks, notes, projects, knowledge management, and life organization).
Below, you'll find links to all the course resources, along with the lessons. Each lesson includes an in-depth video along with a written version with reference tables, screenshots, and more.
In Notion, nearly everything is either a page or a block (or both). In this lesson, you'll learn all about pages – how to create them, navigate between them, and customize them.
We'll also start building a simple page with some content – useful for writing articles, wiki pages, and more.
Notion gives you a lot of options for formatting your text – and many tools for doing it. Chief among them is Notion's powerful Markdown editor.
In this lesson, you'll master Markdown, Notion's keyboard shortcuts, and its other formatting tools.
Nearly everything in Notion is a block – including text, images, headings, pages, and even databases.
This lesson will teach you how to create and edit blocks in Notion – plus give you a full list of every block you can use.
Through many of the lessons in Notion Fundamentals, we'll be demonstrating concepts though a hands-on project – building a personal dashboard.
This lesson lets you skip ahead and build the whole thing right away.
You can create multiple columns in your Notion pages, enabling you to build complex wikis, dashboards, templates, and more
This lesson shows you all my tricks for building multi-column layouts.
Notion gives you many options for linking pages within your workspace.
This lesson covers creating page links, as well as new sub-pages.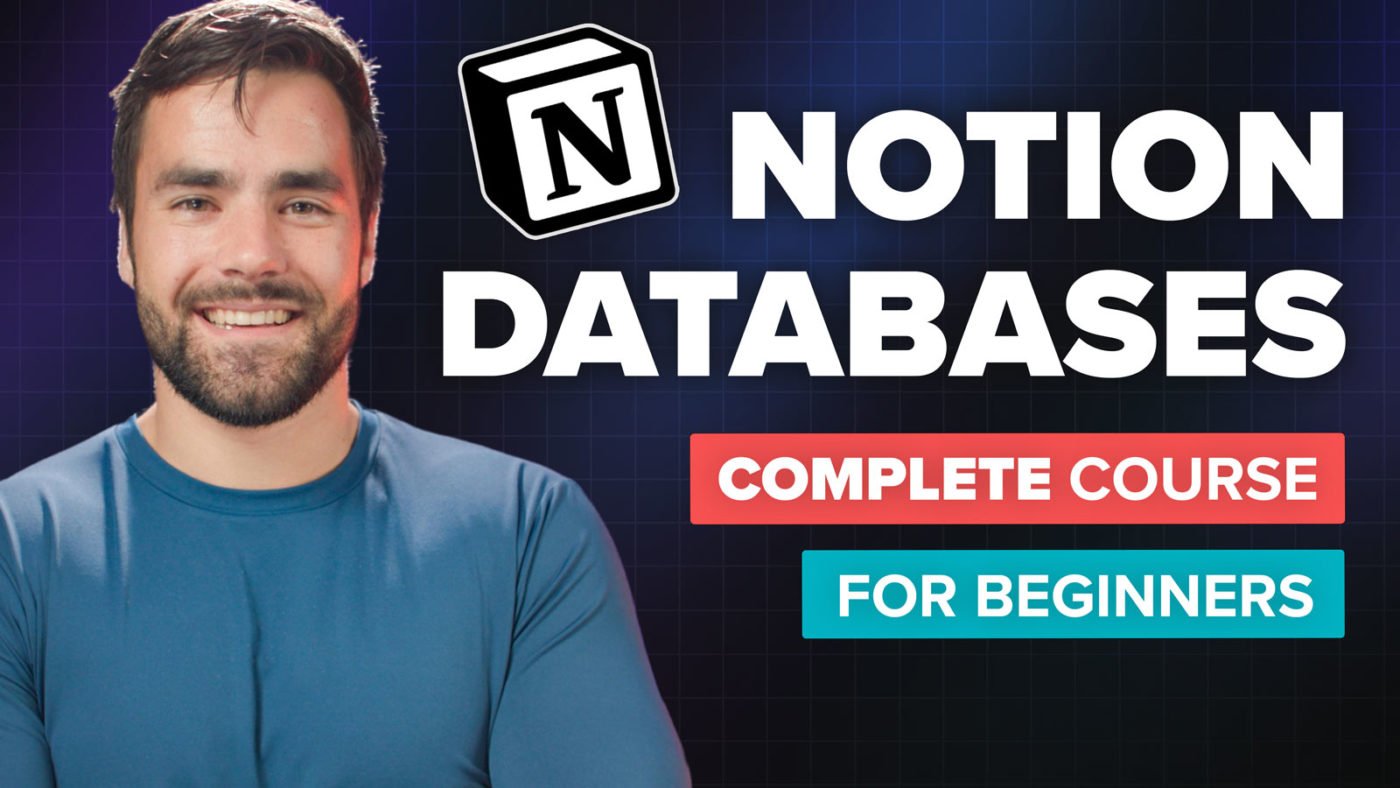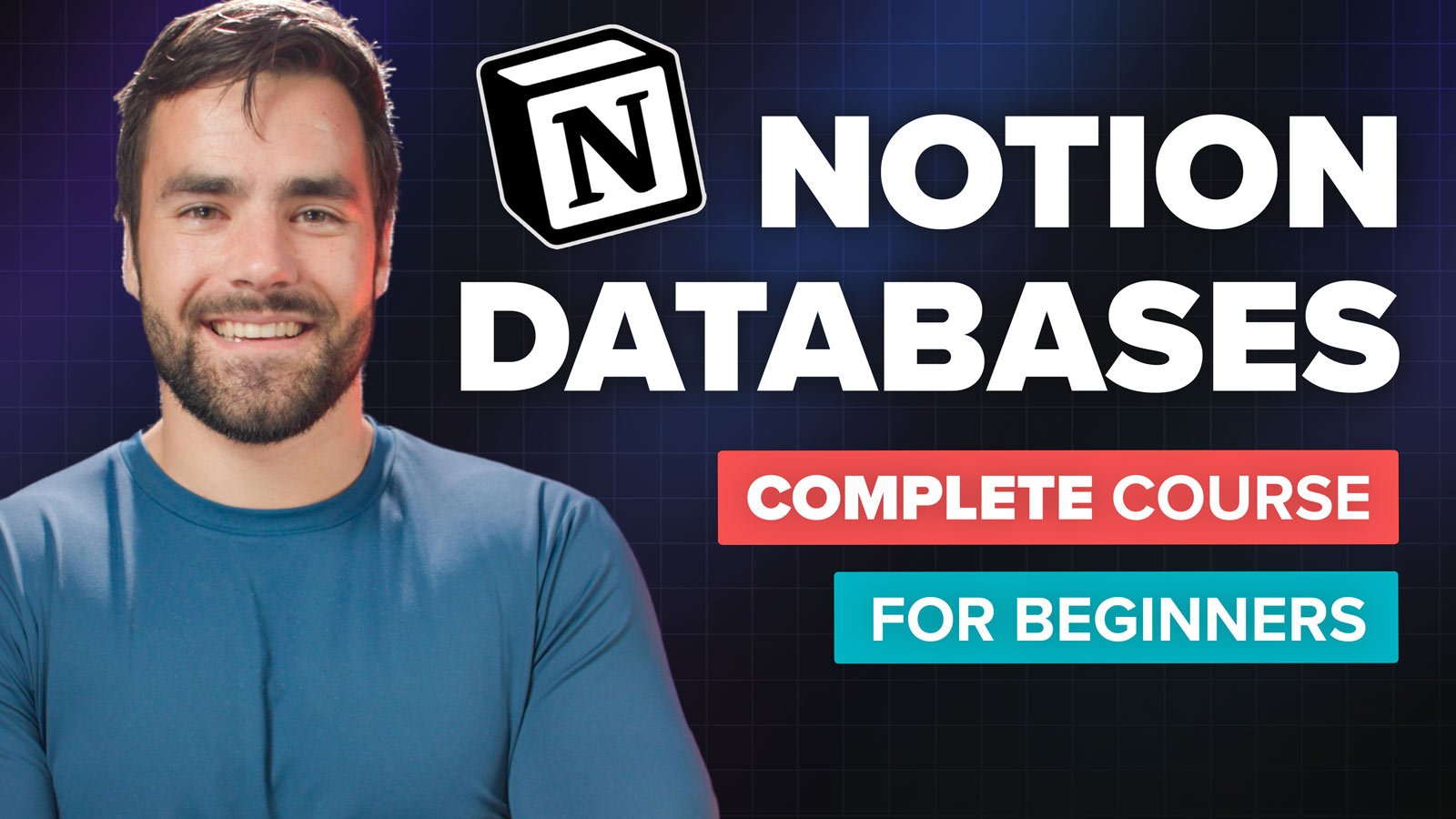 This lesson is a complete guide to Notion's powerful database feature.
You'll learn how to create databases, work with sorts, filters, linked databases, formulas, relations, templates, and more.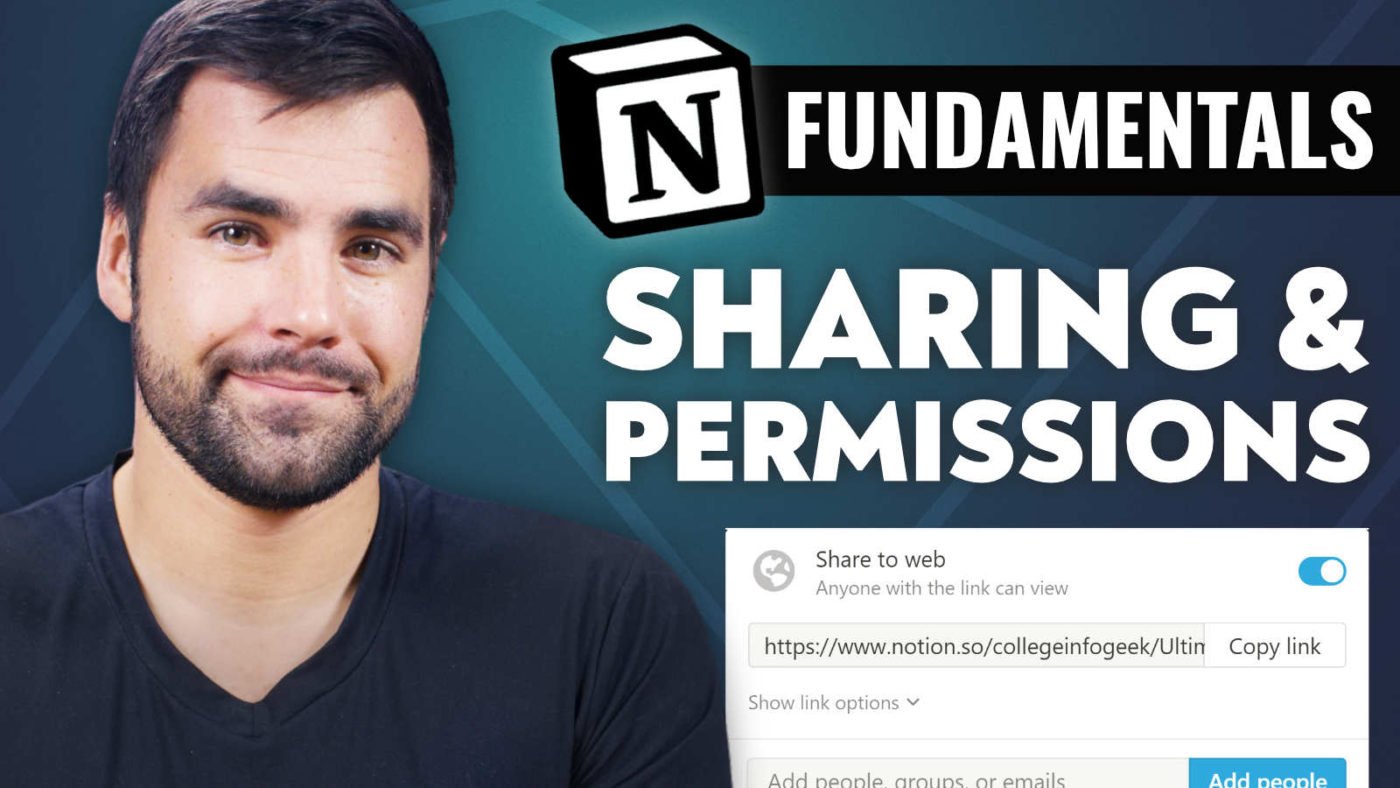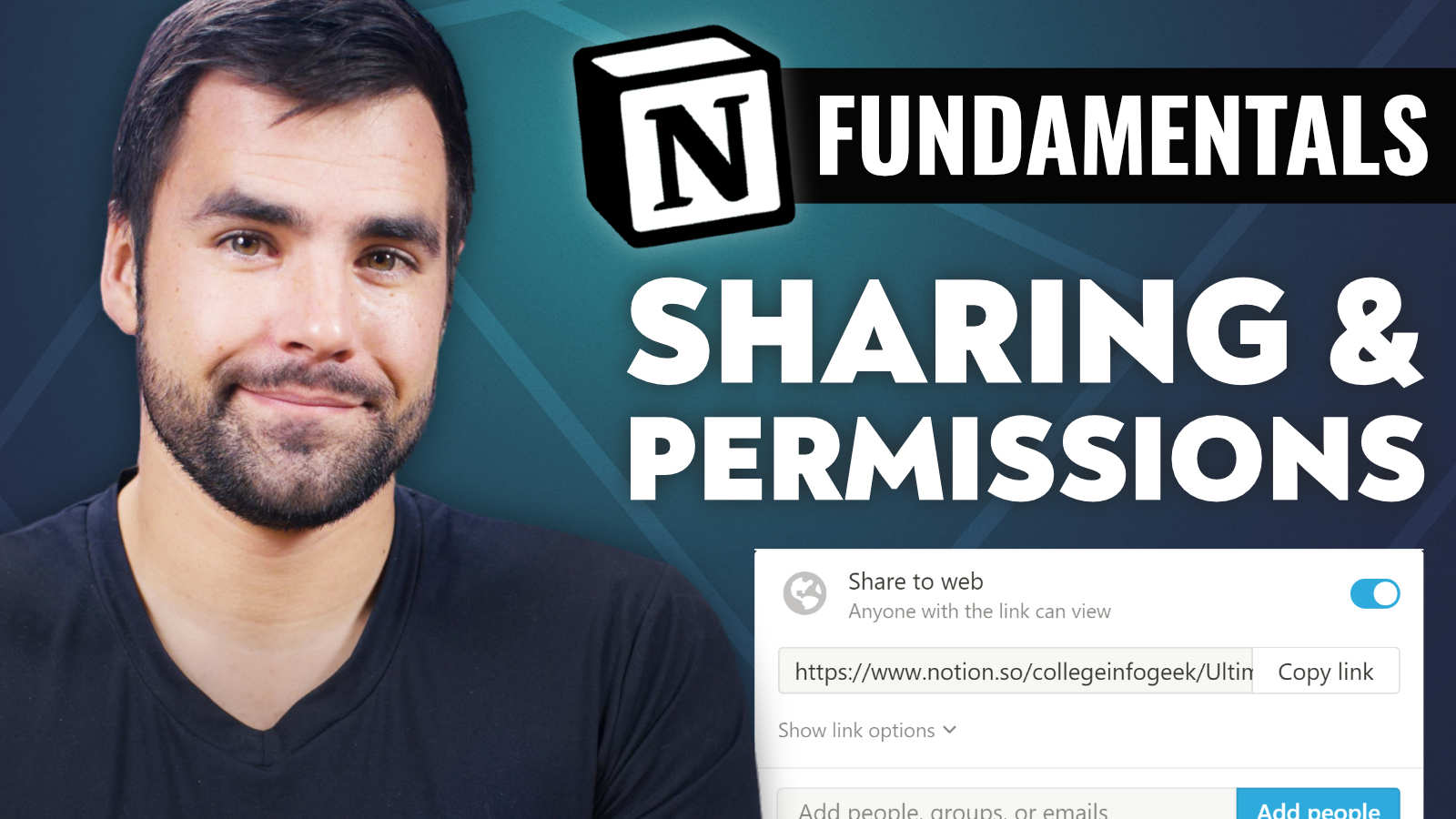 Next Lesson Launches Soon!
Once you've moved beyond the basics, you can check out these intermediate tutorials to take your Notion skills even further.
Want to learn about Notion formulas? Check out my comprehensive reference guide:
This comprehensive reference guide for Notion formulas includes explanations, example formulas, and sample databases for every function, operator, and constant in Notion's formula editor.
Want to instantly add a task manager, note-taking system, or habit tracker to your workspace? Here's a selection of my free Notion templates (see them all here) that you can use: