Portfolio
I've been designing web sites since I discovered Geocities at 12 years old. The summer after I graduated high school, I started my own company and did a few projects for businesses in Des Moines. Currently my main focus is running College Info Geek, but I still do some web development on the side.
---
College Info Geek version 3
This is the current design of my blog, which is my main focus at this time. A lot of improvements have been made since the last design, especially with regard to how well it converts one-time visitors into long-time readers. Since I do 95% of all the work on this site, I re-branded it as my own blog instead of a multi-author blog as it had been branded before.
---
Jessie Spielvogel
Jessie Spielvogel is a travelling blogger and social media expert. Her blog is fairly new, but I immediately liked it because she has great content. We ended up connecting and she asked for some pointers on the design. I got inspired and ended up just redesigning the whole site. It was fun!
---
Grace Community Church Yorkville
This is a site I recently built for a church in Yorkville, IL.
---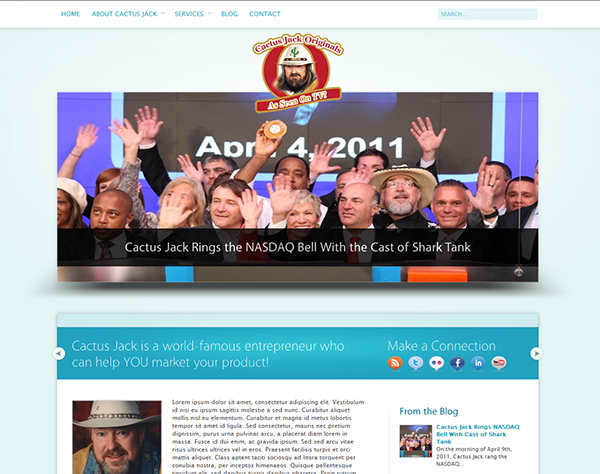 Cactus Jack Marketing
I'm currently working on this project with entrepreneur Cactus Jack Barringer. The site will serve as a new homepage for Cactus Jack, and I'll also be managing all of his social media profiles. Cactus Jack is now working with other inventors to help them realize their ideas and market their inventions.
---
Wood Duck Tree Farms (functionality only)
The Wood Duck Tree Farms website was originally designed by another student in my web development class. She introduced me to Ron, the owner, when he needed some advanced functionality implemented that she couldn't handle herself.
I built a custom registration and login system and also built a "secret" price list that only registered users of the site can see. I also created an admin panel so Ron can moderate the members of the list.
---
College Info Geek version 2
This is the second version of College Info Geek, my blog on college success. My decision to change College Info Geek's theme arose out of a desire to feature images more prominently. Thus, the new design utilizes very large header images. It's also got a more spacious horizontal width for the content of each post, and with widgets just work better.

---
MISRocks
This was an extra-credit project for my MIS 330 class I took in Fall 2010. My professor wanted a simple site with "whatever content you want" and a login system. I went a little further and filled the site chock-full of content I thought would be suitable for ISU MIS majors. This site was my introduction to PHP; I learned how to create a full-fledged registration and login system with form validation, email identification and verification, and password reset and recovery options.
---
NTS Staffing
My first project, I started the design for NTS Staffing right out of high school at 17. It's a simple corporate site, but I implemented a custom slideshow to liven things up a bit.
---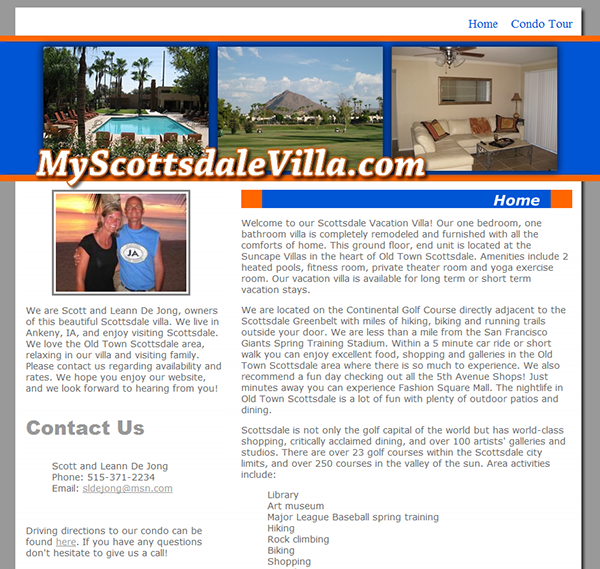 My Scottsdale Villa
My high school marketing teacher asked me to design a website for a condo he rents in Scottsdale, Arizona. I created a simple two-page site to advertise the condo, and implemented lightboxes to showcase each of the rooms and amenities.
---
Thomas Frank version 1
This is the original design for my personal site. It started out as a "resume website" assignment in a web design class, but I took it a bit further with a portfolio, social media links, and a cool auto-scroll script. I've kept this design live on my server so you can check it out.
---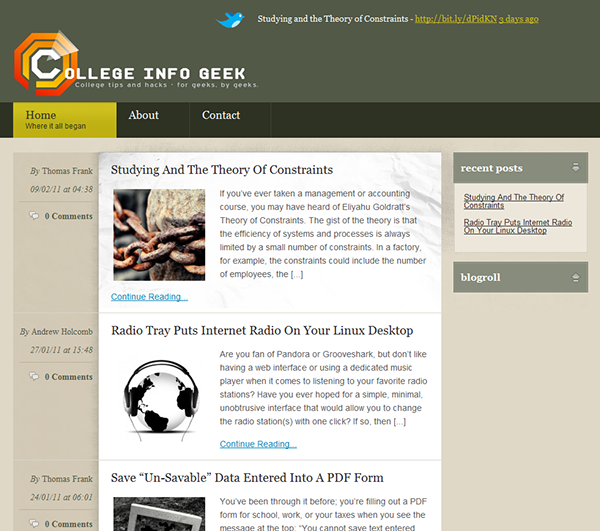 College Info Geek version 1
This is the original design for College Info Geek, which is now using the design above. College Info Geek is my blog, and it's aimed to help college students succeed through life-hacking techniques.
---
Mid Iowa Bass Masters
I designed this site along with my friend
Adam Shannon
for the Mid Iowa Bass Masters. It features tons of content and information about the club, as well as an extensive gallery featuring pictures from their swap meets.
---
Borst Detasseling
I worked for Borst Detasseling for four years during high school; during my final year, my boss asked me to create a website for the company. In addition to information about the job, the site features a signup form for interested applicants.
---
Radiant Web Design
Radiant Web Design is the name of my web design company – which is just me now. I created this site in high school, and I don't really update it any more. Although I operate under the Radiant name, I don't actively seek clients anymore. If someone comes to me and wants some work done, I'll help them out; however, I've officially moved on from web design as a career possibility.